Formidable Journalism Changes Everything
Formidable Journalism Changes Everything
photo credit:Jessica Felicio
Hi. This is Alice.
A voice recorder and a transcribing system.
That's fast, safe and cost-effective.
Just for journalists.
Privacy First
No ads, no tracking, no data mining, no social buttons. Your content belongs to you.
Start for Free
Then pay only for what you use. No subscription, no tricks.
Not Another Silo
Integrates with tools you already use to simplify your workflow and allow easy collaboration.
Used by Experts
Used by eminent writers from leading organizations. Designed with their input.
"The easiest, quickest way to get the quote you need, without having to clean up the transcript."
"I love the synced playback. Saves me so much time."
Get a Transcript Now
Upload an audio file and see how it all works. The transcript will be emailed to you right away. It's free, a credit card is not required.
From the website you can:
Upload any audio file and get back a transcript.
Record calls from your computer's microphone.
Playback audio from within the transcript.
Share interviews and transcripts with anyone else.
The first real evolution of the audio recording app in 20 years.
Fast. Reliable.

Eyes-free.
An audio recorder with a bold and intelligent design.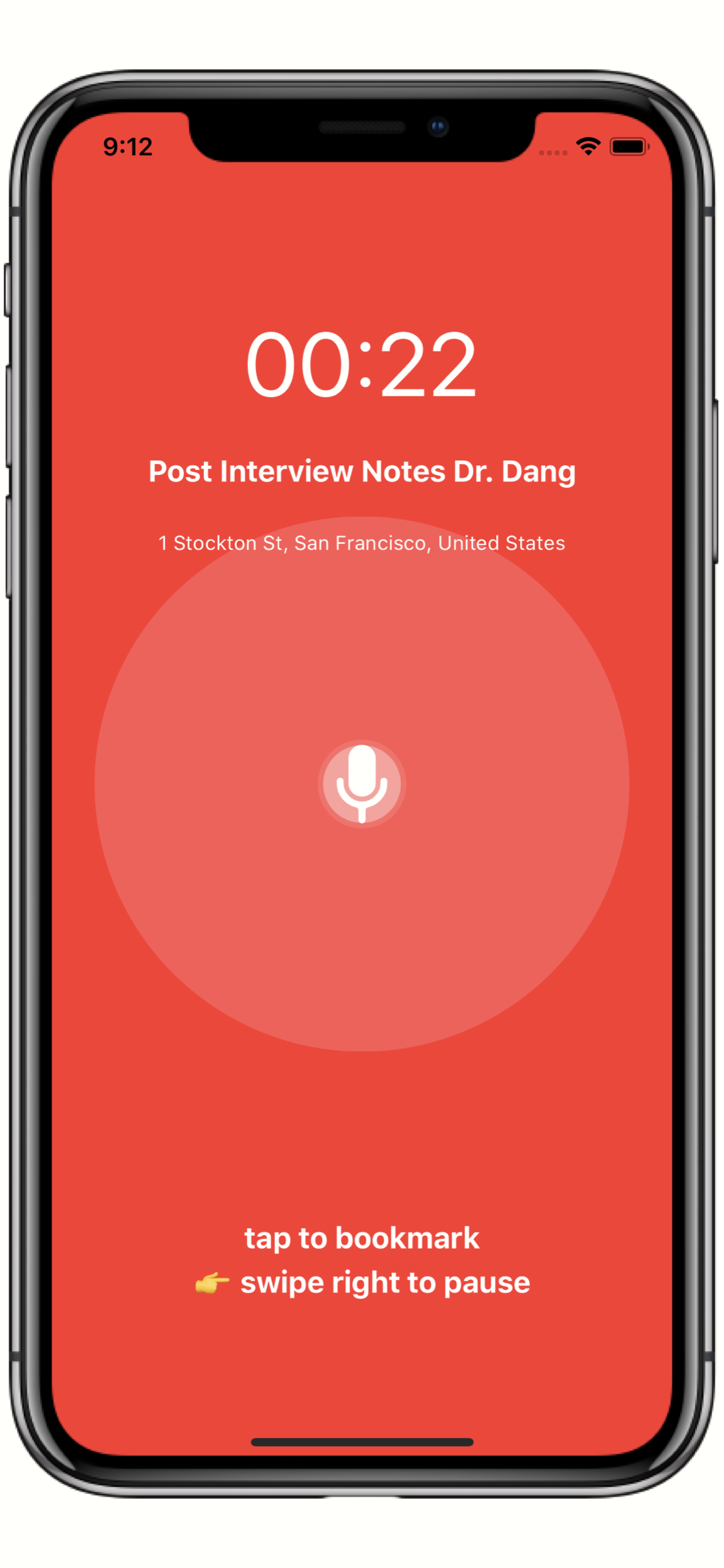 Design Principles
shouldn't need to look at the device
start recording instantly
should capture the audio with total reliability
should use the least amount of battery possible
should handle incoming phone calls
should handle switching apps, say to Camera or Messages
should work right or left-handed
"I've been waiting years for someone to do what you're doing."
How Does It Work
When you need to get from Recordings → Transcripts → Story.
See sample transcript: Writing Advice by Stephen King
Different Speakers Identified.
Playback Audio in the Transcript.
Easy to Share and Collaborate.
Automatically Sends Recordings & Transcripts to